Facilities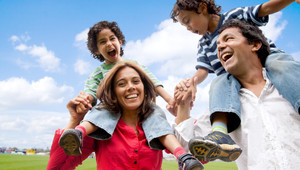 Playcity Barendrecht
If the children love to play, climb and explore? Then you can go to Playcity Barendrecht, less than 5 Minutes from Hotel Ridderkerk.
In Playcity Barendrecht children find include:
Separate toddler area, with soft floor with own bouncer with slide, ball pit and various toys and climbing equipment

Dance Floor: regular dancing with disco lights. Is also the mascot Barend Duck one time with the kids dancing

Large play structure with three floors packed with attributes such as cable, Freefall slide, various obstacles, crawl tubes, large ball etc.

Biggest obstacle course (air) from Netherlands

Free parking, Free WiFi
At the reception of Hotel Ridderkerk his entrance tickets for children are available.
Play Play Paradise City
Bijdorp East 2
2992 LA Barendrecht
0180-654206
info@playcity.nl
Rotterdam Zoo Blijdorp
Are the kids in love with animals? Then you can visit Rotterdam Zoo in Rotterdam. Easy to reach by public transport and by car.
Rotterdam Zoo is one of the oldest zoos in the Netherlands. Since 1855 exists Rotterdam Zoo. One goal of the zoo is to encourage and support conservation. There are studies on behavior, nutrition, reproduction and medical care. Through these studies, animals are older, stay healthy longer and reproduce. This reduces the risk of extinction of rare species reduced.
The Zoo is open all year. Do you think that Winter Zoo is boring? Then Rotterdam Zoo will change this. They organize every year in the months of December and January, the ' MidWinterZoo. For two months, the zoo is a winter fairy tale. They have a 25 meter long toboggan run and a winter fire where children can listen to stories about the animals. During the Christmas season, there is a buffet, this past winter was called the " Pole Adventure." The indoor playground and Rivièra be built in the style of Antarctica .
From elephants to tigers, polar bears to a butterfly garden, from turtles to camels, Rotterdam Zoo has lots of animals. A fun and educational day out with your child !
De Ontdekhoek
Do you have children in the age from 4/14 years who like to do experiments? Then you need to go to the Ontdekhoek in Rotterdam!
Children can discover how fast water can hold, with heavy stones they can make homemade potato chips from a potato, photos in a dark room shopping, making sailing boats that are fast and they can make their own scented soaps. There are more than 30 experiments to do and the kids can choose where they start with themselves. Many of the experiments may take the children home. A day in which time is super fast and where the children learn a lot!
The Ontdekhoek is easily accessible by car, but also with the public. The Ontdekhoek is closed on public holidays, but otherwise open Tuesday / Sunday from 10:00 to 17:00 h. (Open only by appointment Tuesday and Thursday)